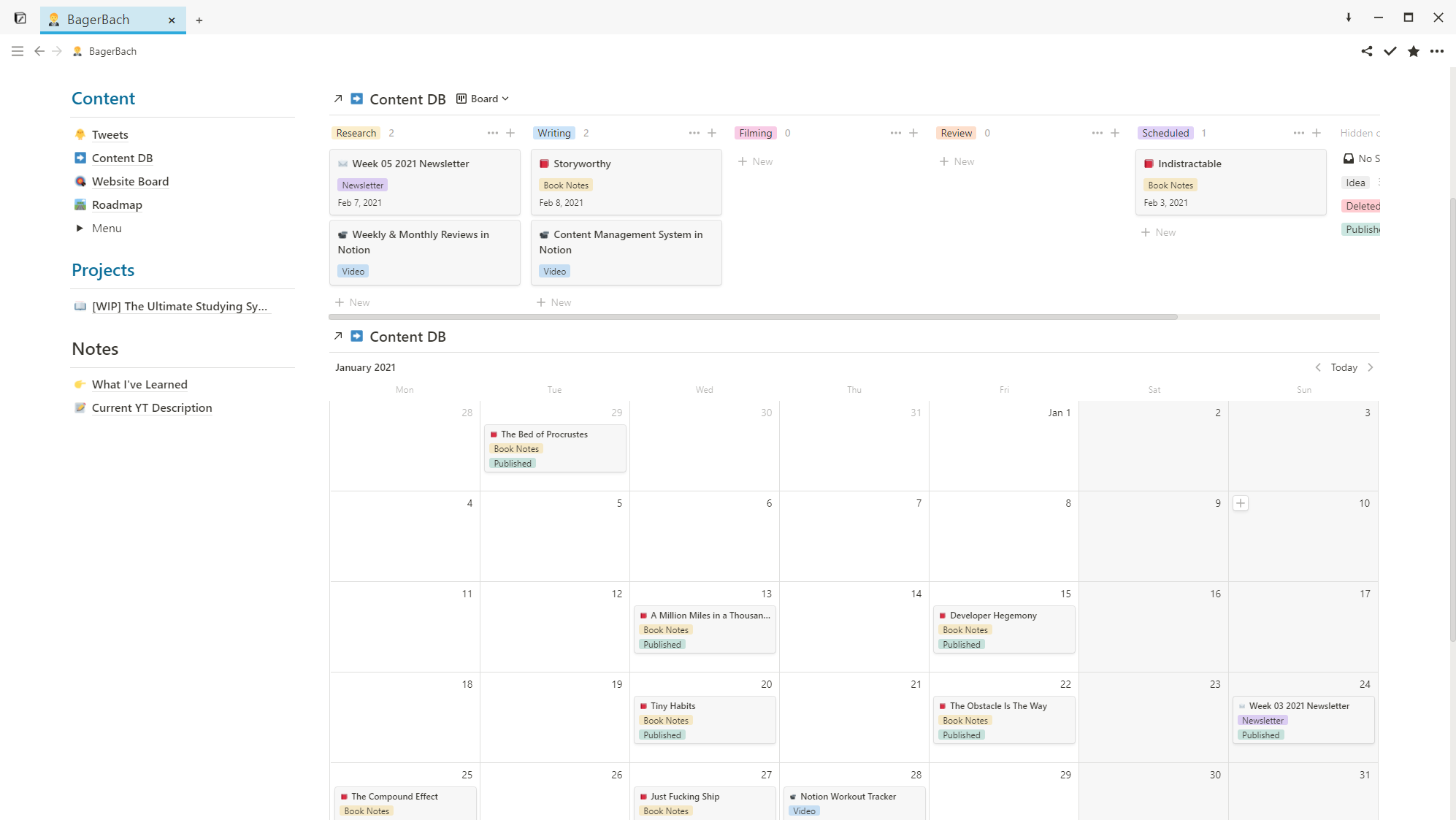 My trusty Content Management Template allows me to plan and organize my content better than any other system I've ever tried.
I use it to plan out every video, article, book notes post, and newsletter that I create.
It's where I write my drafts.
Basically, it's where I do everything related to what I post online.
How to Use the Content Management System
On the page, you'll see that there is a database called Content DB. This is the main database. It's where everything you'll create is stored and organized.
On the top of the page, there is a (kanban) board view of the Content DB. It's divided into
(Ideas)
Research
Writing
Filming
Review
Scheduled
(Published)
"Ideas" and "Published" is out of view. The board view only shows what is being worked on at the moment.
There are multiple categories for each type of content. This makes it easy to filter and get an overview of the different types of content you make.
Below the board is a content release calendar. This gives an overview of when you've released what - and when your content is scheduled for.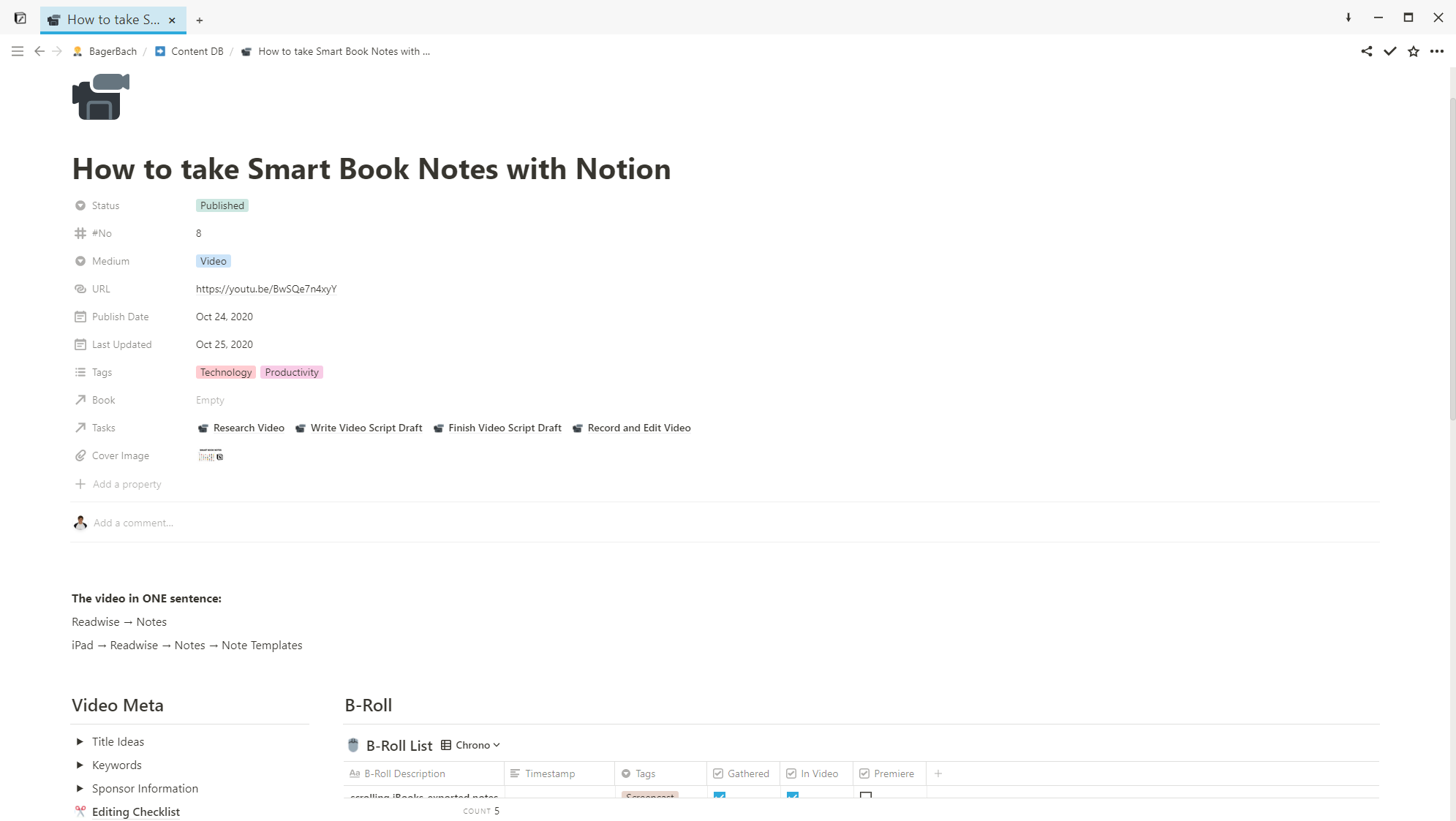 Every type of content that I make has a template associated with it.
For videos, I found one that I really like made by Thomas Frank. I've slightly modified it to fit my needs better. Besides that, the remaining templates I've made myself. The only type of content that does not have an associated template is my book notes - but that's only because I store them in another database and publish them as-is.
👉 You can find my book tracker template here.